Skowronków Estate
in Łaziska Górne
In Łaziska Górne, in a quiet neighborhood, another energy-efficient estate of modern apartments completed in terraced housing is under construction. This investment includes two segments, which in total will accommodate 28 comfortable and functional units.
For the construction of apartments, we use solutions and materials that effectively help reduce the cost of home maintenance and significantly reduce energy losses. This makes our buildings environmentally friendly.
The advantage of Skowronków Estate is its location on the street of the same name. It is located off the beaten path, away from the hustle and bustle, yet close enough to urban conveniences to make everyday life here truly comfortable and enjoyable.
Interactive selection of premises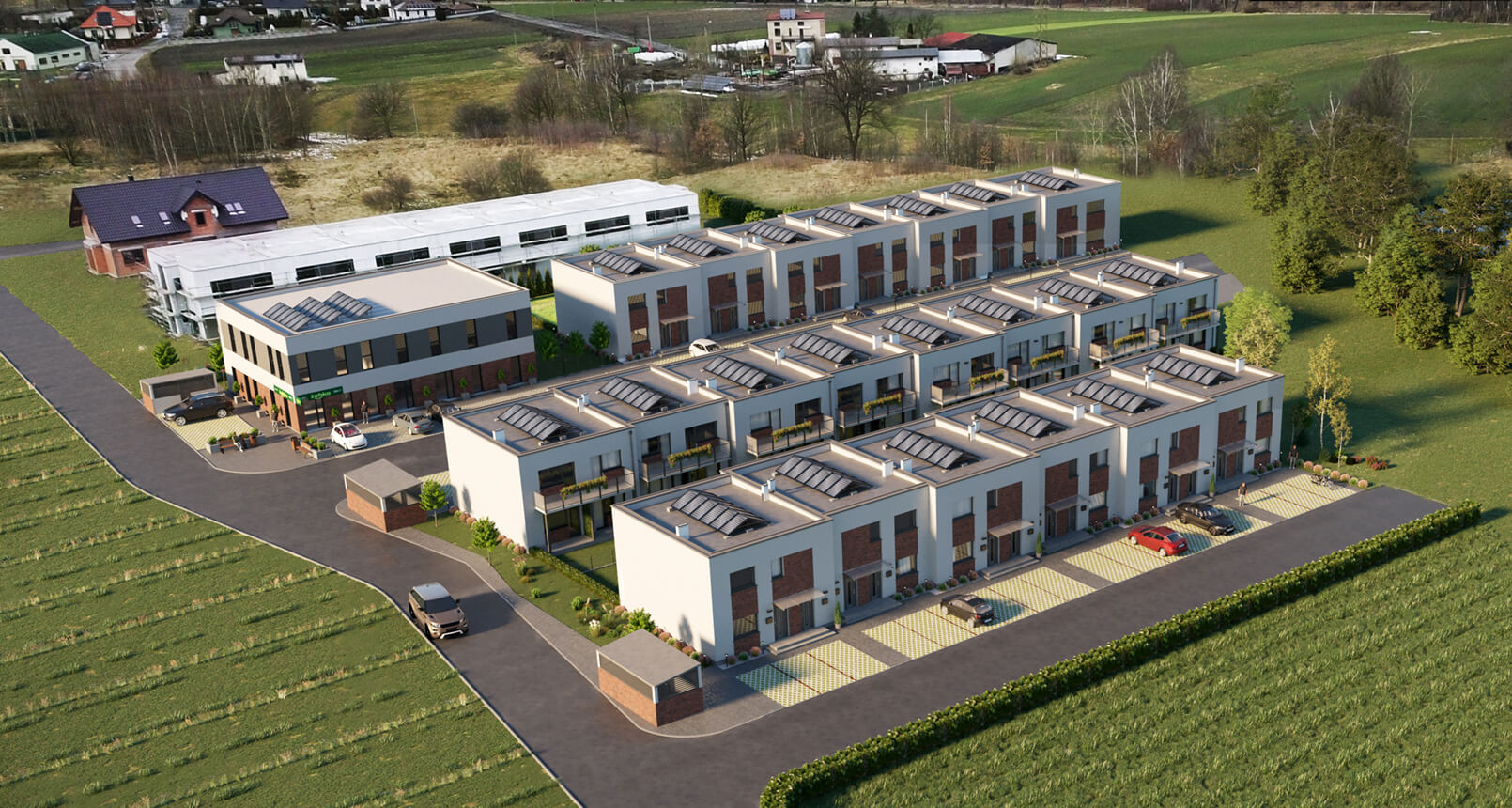 Available
Available soon
Booked
Sold
Local amenities
Living in Łaziska offers many advantages! The city offers an extensive infrastructure, including a well-developed transportation network, numerous stores, restaurants and service outlets, as well as schools, kindergartens, hospitals and medical facilities. The proximity of the area's most important business and cultural centers is also a significant factor.
In addition, Łaziska Górne offers many leisure activities, including cinemas, theaters, sports and cultural clubs, as well as numerous places for recreation such as parks, gardens and green spaces.
Do you have further questions?
Want to know additional details regarding this investment? Give us a call!